Tonight I picked my first lot of broad beans from The Patch and I decided to make some dip from them. Last year when my friend Wayne gave me a whole shopping bag full of broad beans I made some dip and it was AWESOME so dip was the first thing to make again.
As I was picking them I shared some with my chooks too, one of my chooks, Polly, was eating them out of my hand :D
I also ate some little ones fresh from the pod - oh wow so yummy!!
First harvest - there are going to be sooooooo many more to come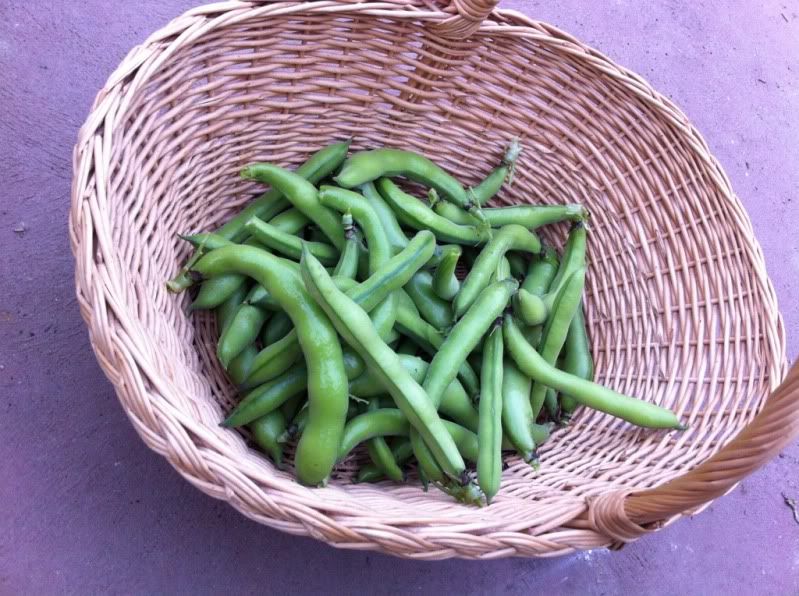 De-podded (is that a word?) and then boiled for two minutes, I then peeled the majority of them again, only the bigger ones ones though as it is time consuming and just not needed for the smaller ones.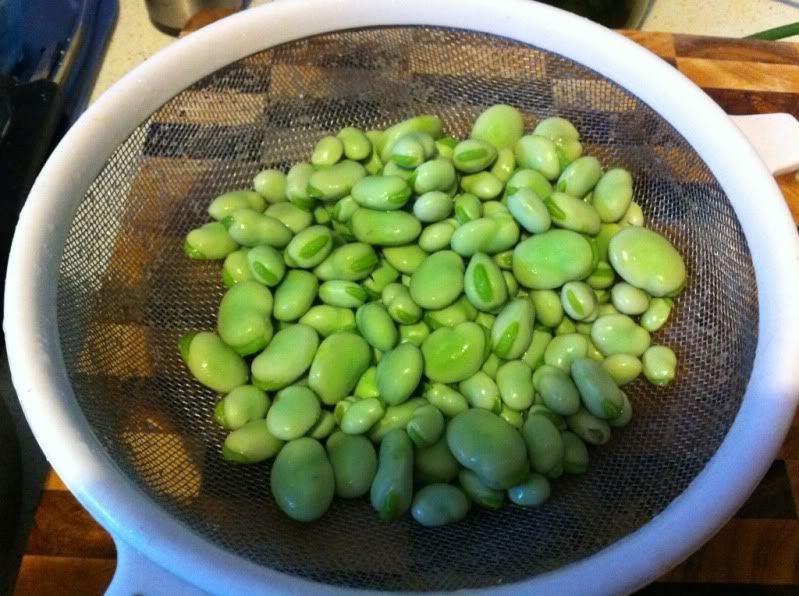 I then added the broad beans, home grown spring onion, some garlic cloves, spring onion, lemon juice, sour cream and salt n pepper into my food processor and whooshed it all up to make this, broad bean dip! Sooo yummy!!