I decided to build my vegie beds out of pallets that I had found laying around the estate that I live - it was a great way of recycling and also saving $$'s.
First of all, you need to imagine a pile of pellets!
Wood from the pellets that I pulled apart!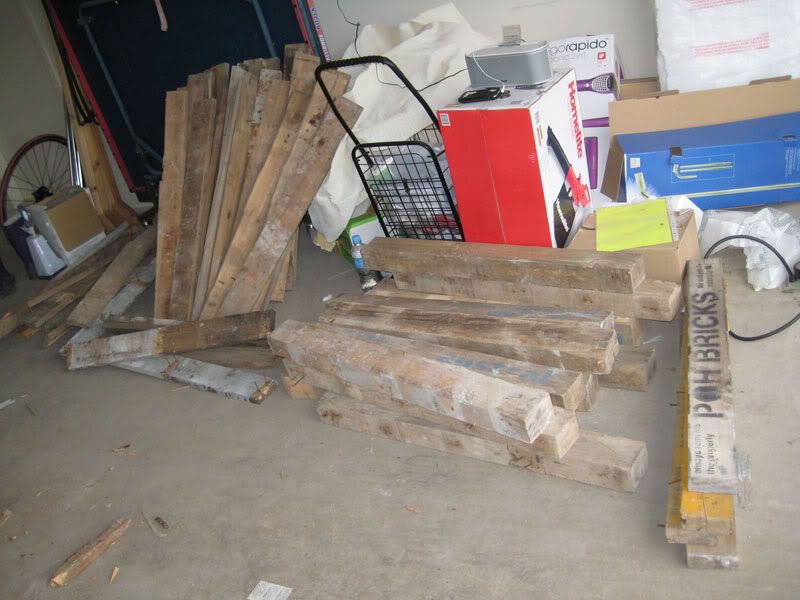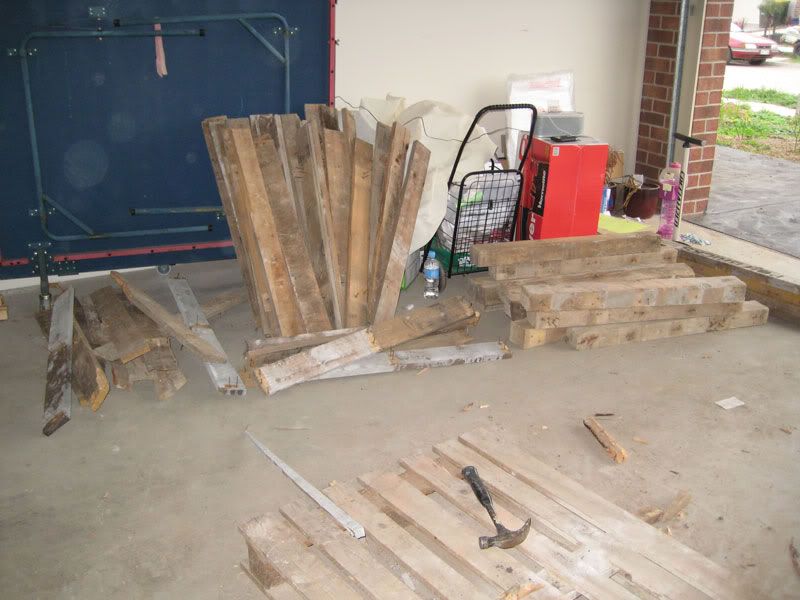 The wood was then re-constructed into vegie beds! I originally considered cutting down the middle pole, but changed my mind as they will be really useful for things like shade cloth and lines for growing plants such as beans and tomatoes etc to grow along
It took a lot more work than expected pulling apart the pallets and re-assembling them, but I really do like what I achieved! They are certainly unique!!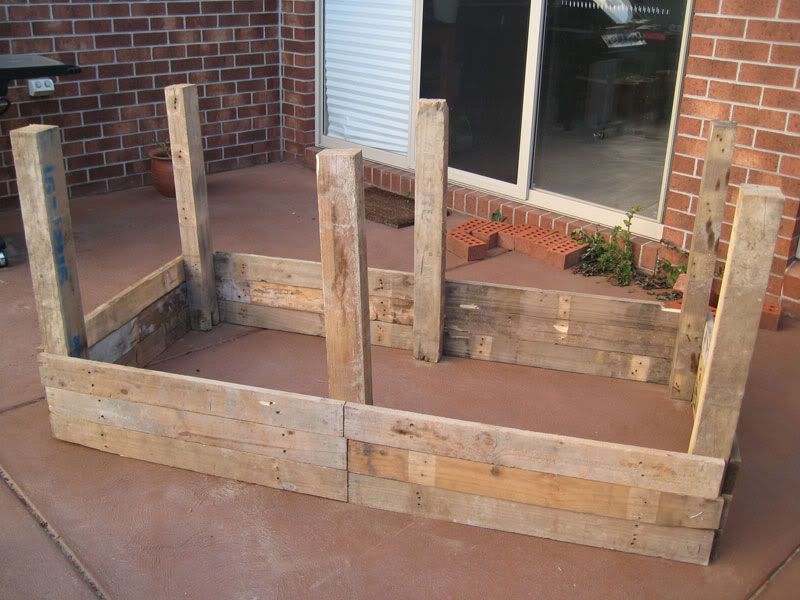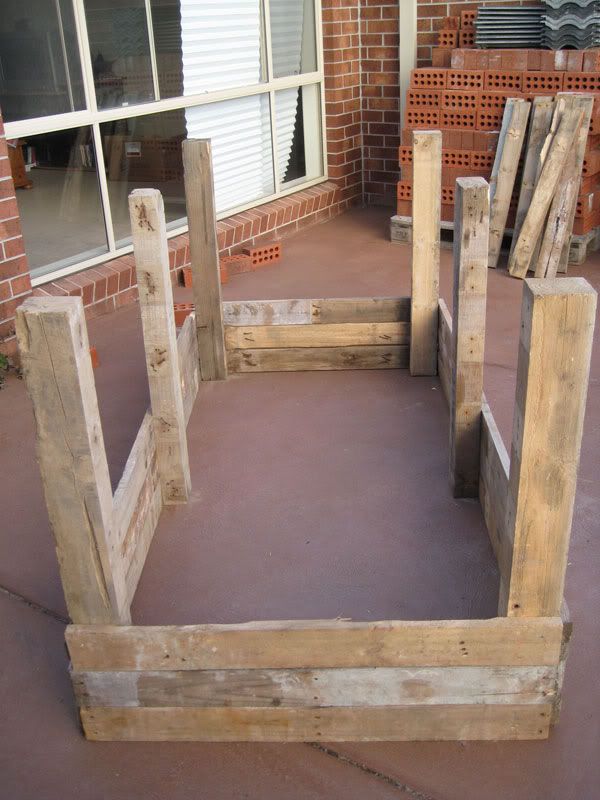 I then had to put then into place and make sure that they were level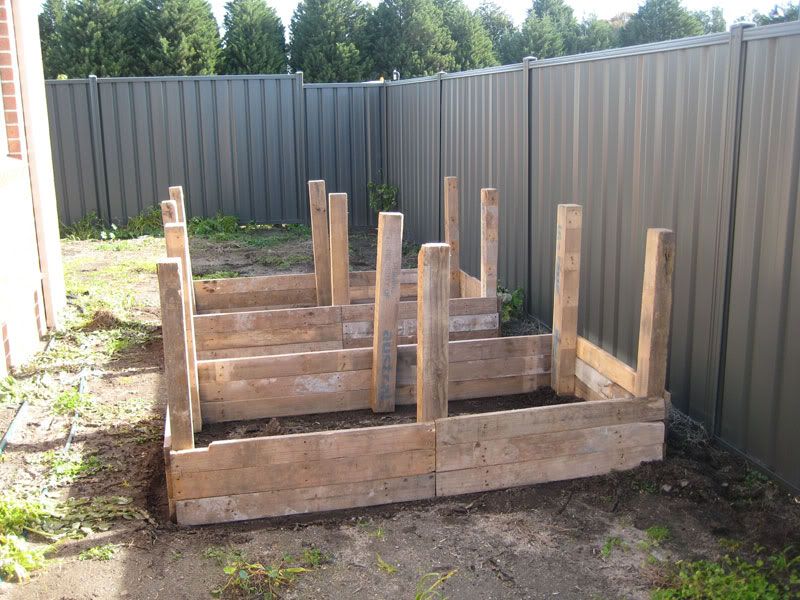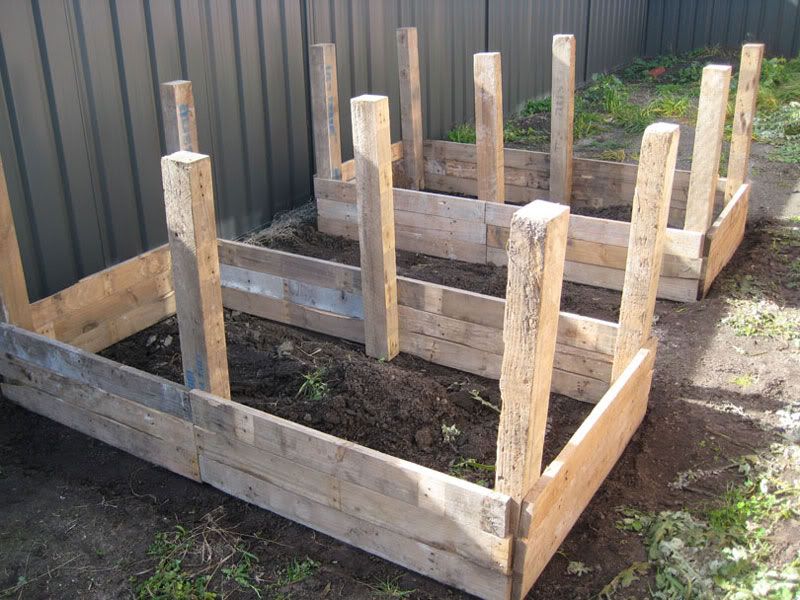 I then got a trailer load of Vegie Mix soil from
Bulleen Art and Garden
and filled them up ready for planting.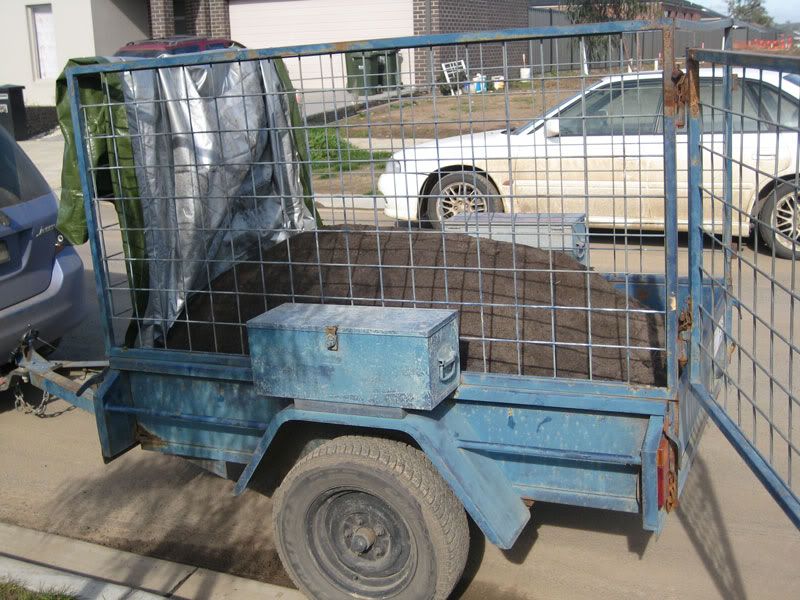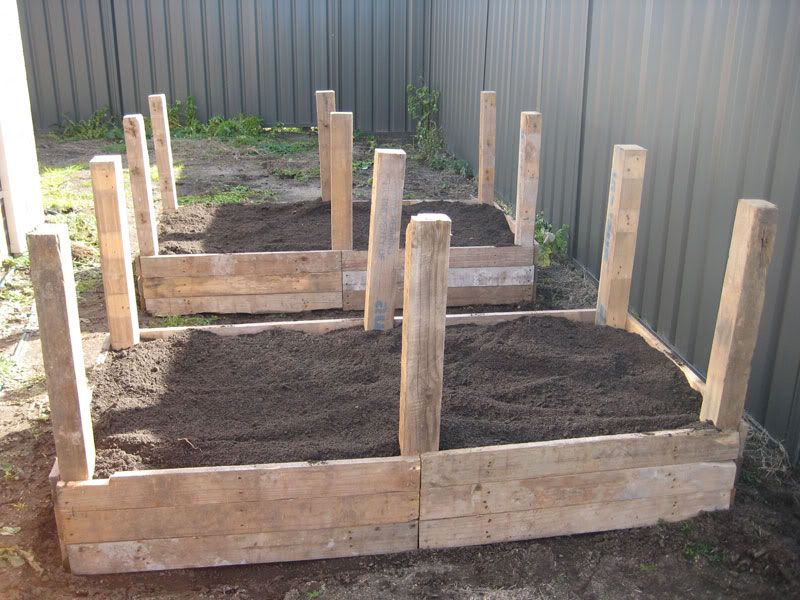 I also made sure that there was enough room for the wheel barrow to get past
But that didn't leave much room on the other side - it's good to use as much space as possible though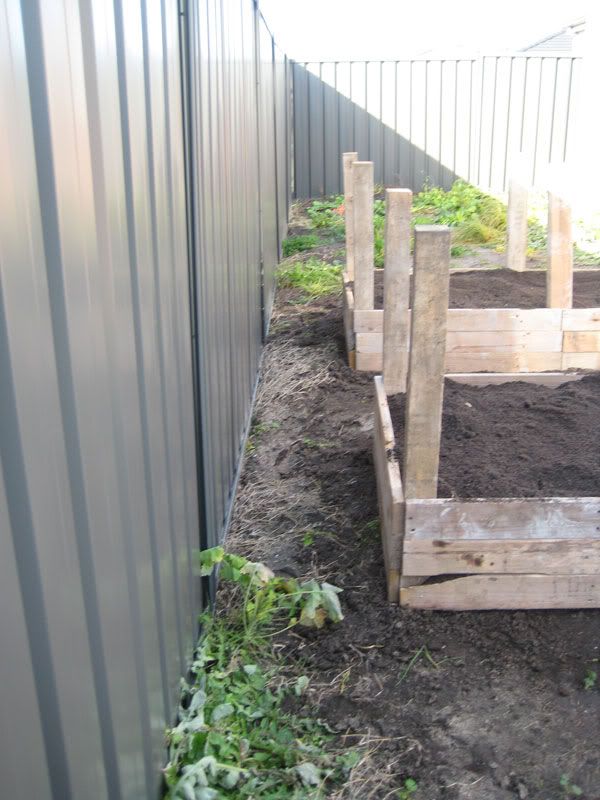 After planting my first lot of seedlings I soon discovered that the local wild rabbit population found them to be quite tasty :( They also tried to dig to China in the middle of them so I came up with some rabbit proofing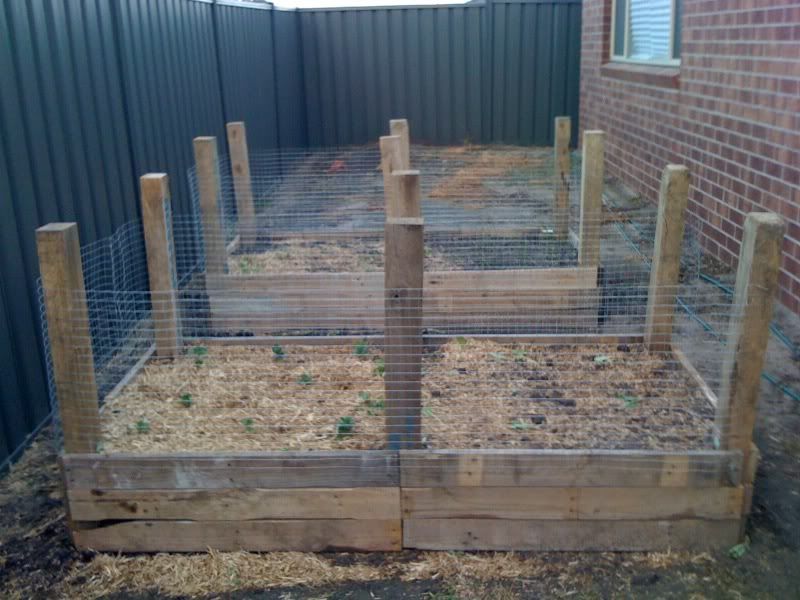 Over summer I had quite a successful crop of tomatoes, leaks and celery and they all went a bit wild and I got scared of my vegie patch - it was taking over the world! (of course the humid and rainy summer we had played a big role in that)